Hospice Care in Carson, CA
At Superb Hospice, we understand how important top-quality hospice care is for those in need. We offer the highest level of hospice services for inpatient and outpatient clients in the Carson, CA area. Contact us for a free case review!
Hospice care, or comfort care, is an empathetic medical approach that focuses on relieving pain and improving the quality of life for individuals with life-limiting illnesses. The program offers medication and therapy services to reduce physical and emotional discomfort while prioritizing the patient's well-being. It's important to remember that hospice care does not aim to prolong life expectancy but to provide compassionate care where a cure is impossible.
Superb Hospice delivers exceptional care and comfort to patients and families in Carson, CA, and the surrounding areas. Our team of highly trained professionals provides personalized and comprehensive hospice care services to meet the unique needs of each patient and their family.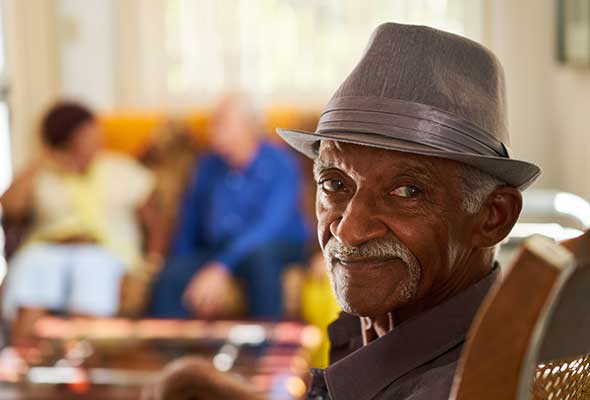 Outpatient &. Inpatient Hospice Care in Carson, CA
Comprehensive Hospice Services
Superb Hospice is driven to provide top-notch quality care and comfort during end-of-life journeys. Our hospice care services in Carson, California, are comprehensive, covering medical, emotional, spiritual, and grief support, focusing on patient-centered care. Our personalized approach is designed best to meet the needs of patients and their loved ones.
All of our hospice care services and routine visits are 100% covered by Medicare. So you can relax and enjoy those precious moments with your loved ones.
Our compassionate team provides end-of-life care in Carson, CA, focused on symptom management, comfort care, and unwavering support throughout the journey. You can count on us to be by your side, offering dedicated and empathetic care during this difficult time.
Quality Care for Patients
Superb Hospice provides exceptional hospice care to both inpatients and outpatients around Carson, California, around the clock. Our empathic team is committed to delivering the utmost respect to our patients during such a critical time.
Are you or a loved one in need of hospice care?
Receive exceptional care from Superb Hospice Today!
At Superb Hospice, our goal is simple yet powerful: to enhance the quality of life of our patients in Carson, CA. With our compassionate support services, we help them cherish every moment of their remaining time. Our team works closely with each patient to ensure their wishes are honored and they experience peace, comfort, and dignity in their final days. Together, we create a warm and caring environment that celebrates the beauty of life.
Hospice Career Opportunities
Our hospice agency is completely committed to providing compassionate care, support, education, and advocacy for those struggling in these tough times. We invite you to join our community in making a difference, whether by becoming a hospice volunteer or pursuing a career in hospice care. Everyone willing to lend a hand is welcome!
Superb Hospice's expert team is here to guide your loved ones with enduring care throughout this difficult journey. Our inpatient and outpatient hospice services, available in Carson and neighboring areas, are top-notch.
Hospice is a service that focuses on providing comfort and peace to individuals nearing the end of their lives. For additional information and resources that can help you and your loved ones, please don't hesitate to reach out. We're here to help you in any way we can.