At Superb Hospice, we provide continuous hospice care, such as around-the-clock licensed nursing care for hospice patients so they can avoid hospitalization.
What is Continuous hospice Home Care?
Hospice Continuous Home Care is a unique type of in-home health care furnished to hospice patients who experience prolonged symptoms and need extra support.
Continuous home care aims to achieve palliation and management of acute medical symptoms. Continuing hospice home care is only furnished during brief periods of crisis and only as necessary to maintain the terminally ill patient at home.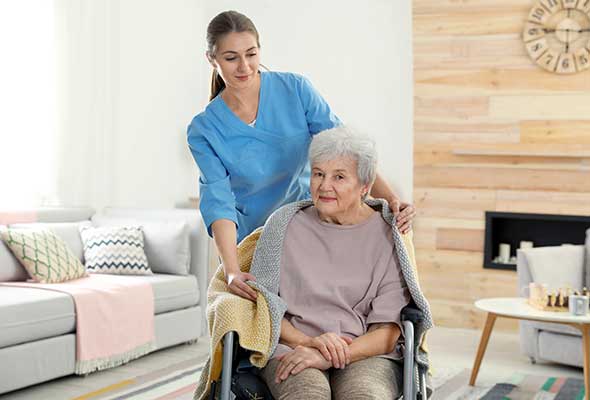 Continuous Home Care Conditions
According to the Centers for Medicare & Medicaid Services (CMS), when both of these items apply to a patient, you or your loved one are qualified to receive continuous care services.
Also, Patients can get hospice aide, homemaker services, or both continuously. Hospice patients can get continuous home care only during brief periods of crisis and only as needed to maintain the patient at home.
What types of symptoms need continuous care?
Hospice continuous care is designed to alleviate uncontrolled symptoms in a time of crisis quickly. These specific symptoms might include the following:
24/7 Access to Quality Nursing Care
Schedule Your A Free Initial Consultation Today
The Most Common Question About Continuous Home Care in Hospice
If your loved one needs hospice care in Los Angeles, CA. Our staff will provide round-the-clock, top-of-the-line care that your family member deserves.
What are the eligibility requirements for continuous home care?
The continuous care must total eight hours or more of care within 24 hours. The care must be provided by a registered nurse (RN), licensed practical nurse (LPN), licensed vocational nurse (LVN), or hospice aide services may be provided to supplement the nursing care.
What are the benefits of continuous home care in hospice?
Hospice continuous care can provide swift relief to patients during crises, such as uncontrolled pain or severe bleeding. This specialized form of home care is designed to alleviate these challenging symptoms and help patients maintain comfort and dignity in their final days. By providing compassionate and attentive support, hospice continuous care can make a meaningful difference in the lives of those facing terminal illnesses.
How does continuous home care differ from other hospice care services?
Continuous home care is one of the four levels of hospice care in the Medicare benefit hospice and is required by the Medicare hospice regulations. This level of care is a mandatory component of the Medicare hospice guidelines, providing individuals with comprehensive and compassionate support in the comfort of their own homes.
How do I access continuous home care services?
To know more about our continuous care service in hospice, call Superb Hospice at (818) 860-4111 for a free consultation or request a free case review.