What You Need to Know about Hospice Care
Hospice care can provide peace of mind for patients and their families during a difficult time. Here is everything that you need to know about hospice care.
What to Expect from Hospice
If you or a loved one is facing a terminal illness, hospice care should be on your radar. Hospice is a specialized type of healthcare that focuses on pain management and emotional support for people in the last stages of life. Hospice is not about giving up; it's about living as comfortably as possible in the remaining time.
Hospice teams include doctors, nurses, social workers, chaplains, and volunteers who work together to meet the individual needs of each patient and their family. One of the key benefits of hospice care is the ability to receive care in the comfort of your home or a specialized hospice facility.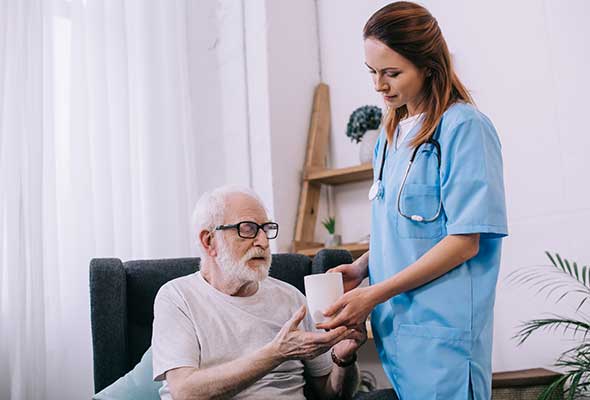 Hospice Care: What You Need to Know
While hospice care can be provided in a hospital or an inpatient hospice unit, many people receive hospice care at home. If you or a loved one are considering hospice at home, it's important to understand what to expect.
Visiting a loved one in hospice can be a challenging and emotional experience. To make the most of your time together, consider these ten tips:
Get up to date on the facts you need to know about hospice care from our experienced team at Superb Hospice. Learn about this invaluable service and how it can assist your loved one's overall health needs.
Are you considering hospice care for your loved one? Learn the most common diagnoses associated with end of life care and how Superb Hospice can help.
24/7 Access to Quality Hospice Care
Schedule Your A Free Initial Consultation Today!
Gain valuable insight into everything you need to know about hospice care and all your related queries. At Superb Hospice, our team is dedicated to providing top-notch care by individually reviewing cases with the utmost attention to detail.
Find a Superb Hospice Location Near You
Superb Hospice proudly holds a registered license to offer compassionate hospice care in five counties, namely Los Angeles, Riverside, San Bernardino, Orange, and Ventura. We keep our doors open for you every day of the week, around the clock, across all cities in Los Angeles County. Find a Superb Hospice Location Near You today!
Hospice services are dedicated to providing comfort and peace to individuals nearing the end of their journey. If you or your loved ones require additional information or resources, please don't hesitate to reach out. We're here to support you in every way possible.